Carol (voiced by Gabrielle Carteris) was an antelope who dated Johnny in Date with an Antelope. They meet online, however Johnny didn't knew that Carol is an antelope, but after Carol started to cry after she realized the Johnny isn't interested, Johnny felt bad,told her that there isn't any problem and went to a pity date with her. They went to a carnival and to a restaurant, and even thought Carol seemed to like Johnny, she dated him only because she wanted to teach her jealous boyfriend (a crab named Ned) a lesson. Her boyfriend ended up fighting with Johnny and both of them went to jail.It's unkown if she broke up with her boyfriend or if she's still with him.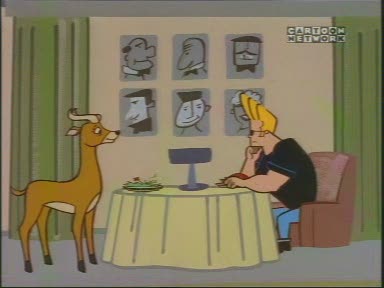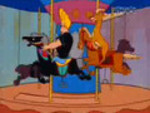 Ad blocker interference detected!
Wikia is a free-to-use site that makes money from advertising. We have a modified experience for viewers using ad blockers

Wikia is not accessible if you've made further modifications. Remove the custom ad blocker rule(s) and the page will load as expected.