Fluffy (voiced by Anne Bloom) is a major character from the episode A Wolf In Chick`s Clothing. You can watch the episode here.
Appearance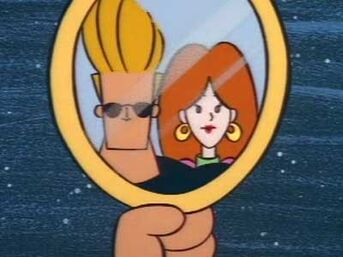 In her human form, Fluffy is a young woman with blue eyes, ginger hair and red lipstick. She wears pink shoes with a pink dress, with green cuffs, collar and belt. However, she is actually a werewolf. She also becomes a man named Melvin on Wednesdays.
Ad blocker interference detected!
Wikia is a free-to-use site that makes money from advertising. We have a modified experience for viewers using ad blockers

Wikia is not accessible if you've made further modifications. Remove the custom ad blocker rule(s) and the page will load as expected.