Welcome To the Johnny Bravo Wikia!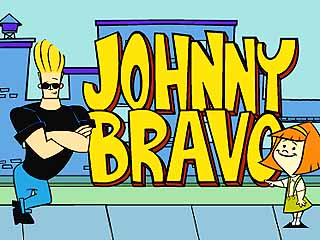 Around the Wiki
Featured Article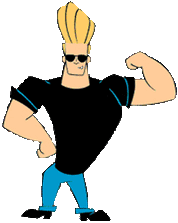 Jonathan "Johnny B." Bravo is the muscular main protagonist of the series. His middle name was rumored to be Boston. He has incredibly narcissistic and dim-witted traits that lead to a severely incorrigible inability to attract women, becoming a running gag throughout the series. He claims to dislike his "best friend", Carl Chryniszzswics. read more...
Did You Know...

* Johnny Bravo thinks he's smooth with the ladies?
Help Johnny Bravo Wiki

To write a new article, enter the title in the article creator.
20 years of the series what is your favorite character?
Ad blocker interference detected!
Wikia is a free-to-use site that makes money from advertising. We have a modified experience for viewers using ad blockers

Wikia is not accessible if you've made further modifications. Remove the custom ad blocker rule(s) and the page will load as expected.